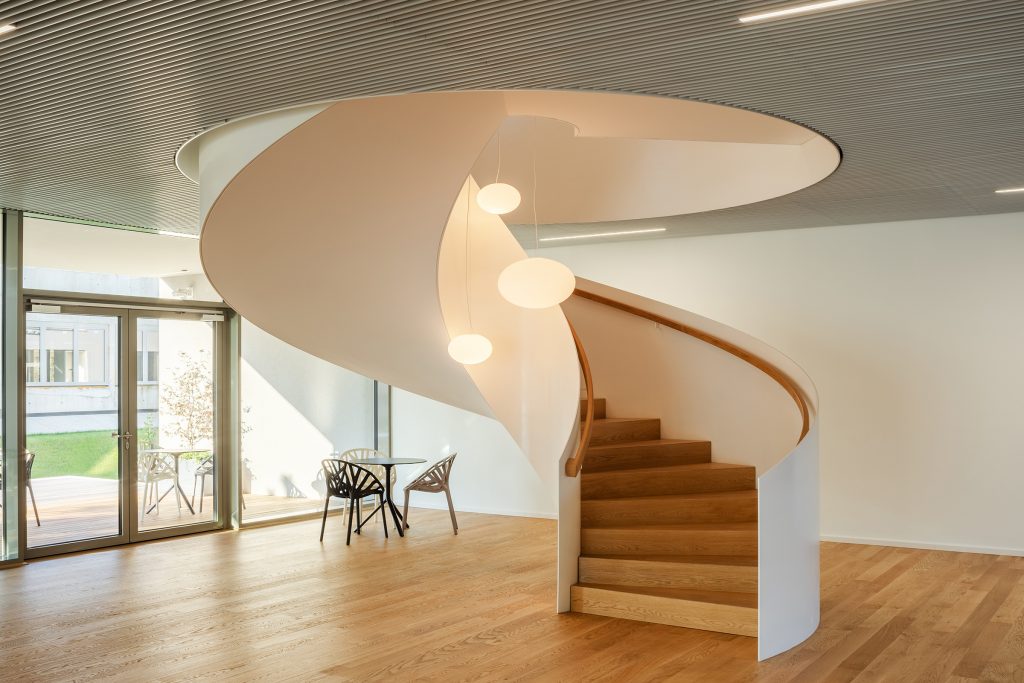 Knowledge Park Salzburg-Urstein
Component E of the new knowledge site in Salzburg-Urstein was completed in 2018. Approximately 3,500 square meters of HAUFE acoustic lamellas were installed on six floors. The micro-perforated lamellas are equipped with an absorbent fleece to fill the profile. This makes them ideal for on-site requirements.
The ceiling mirror was created exactly according to room measurements. The special planning feature here was the determination of the support rail spacing. These were matched to external cooling elements located above the slatted ceiling. Another special feature was the adaptation of the slats to the curves and the sloping walls. By installing partition walls, the rooms are very flexible in their use. Slot diffusers were fitted between the louvres to supply the rooms with fresh air. These are suspended separately from the ceiling.
Architect: kadawittfeldarchitektur
Publisher: Wiebecke GmbH
HAUFE product: Acoustic slats, similar to RAL 9003
Photographer: Florian Holzherr