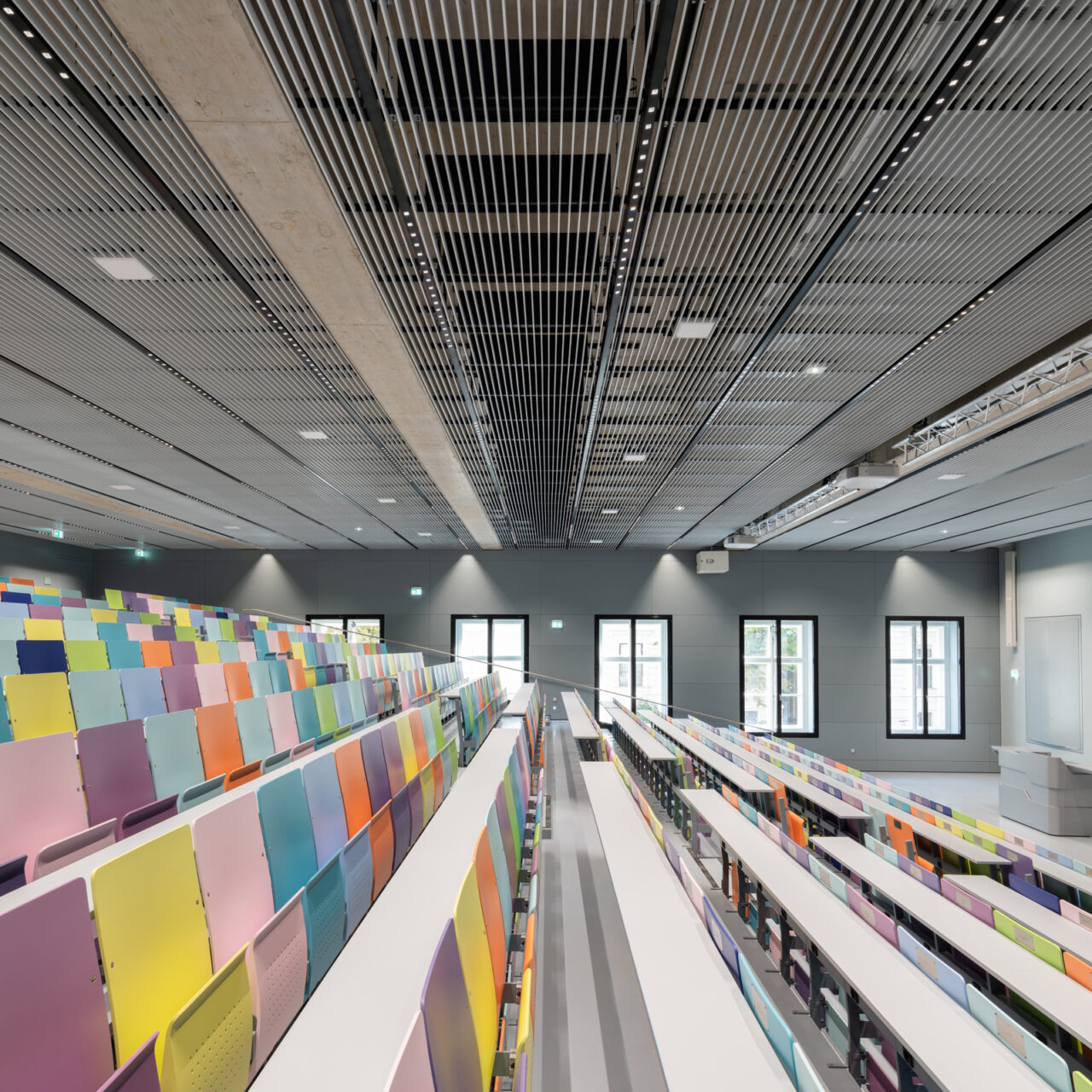 Additional sound insulation
Absorber
An absorber system is available as an accessory, which is additionally attached above the acoustic slats. It is available in different variants and enables an additional improvement of the sound absorption in the room. The lamella system thus continues to offer a free cross-section of 80 percent. However, an aw value of 0.6 can be achieved by this combination.
Further information on HAUFE absorbers is available in the image brochure and the technical brochure in the "Downloads" section.
Acoustic panels
Of course, our lamella systems can also be covered with an acoustically effective panel. Sound absorption values of up to aw = 1.0 (H) can be achieved. However, this closes the system, which means that additional fire protection systems have to be installed on the second level.